Thank you for visiting SCGU: Women's Golf online. The SCWG represents 26 affiliated clubs and approximately 1450 registered women golfers. The Eden district stretches from Still Bay to Plettenberg Bay along the Garden Route and includes the Central Karoo District towns of Beaufort West, Laingsburg, Prins Albert, Uniondale and Willowmore .

Southern Cape Women's Golf Association and Southern Cape Golf Union have amalgamated in 2015 and Women's Golf is now a division of SCGU.
SC Mixed 2017

2017 MidAm & Seniors

SA WOMEN'S IPT

2017 SC Championships - A Division

2017 SC Championships - B Division

2017 SC Championships - C Division

SC Open & Closed

Teams of Two Winners - Silver Division

Teams of Two Winners - Bronze Division

Club Trophy Winners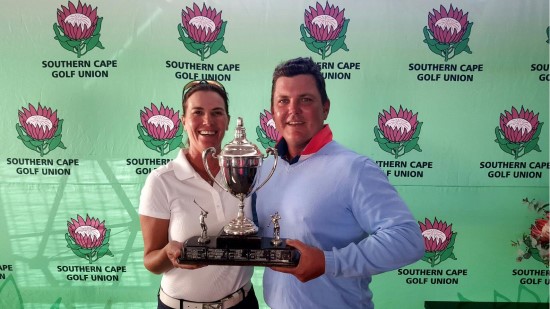 SC MIXED CHAMPIONSHIP 2017

Desiree Geldenhuys and Nicholas Mitchell clinched the Southern Cape Mixed title by a one shot lead over runners up Sandra Winter and Henk Geldenhuys.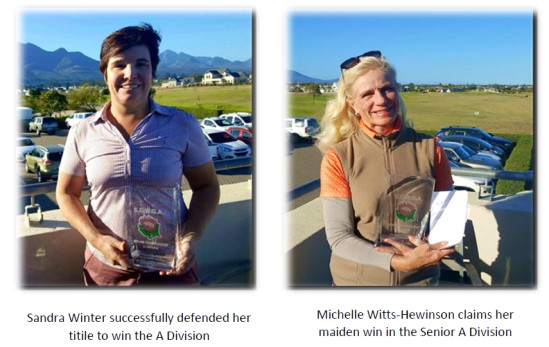 SA WOMEN'S INTER-PROVINCIAL TOURNAMENT, UMHLALI COUNTRY CLUB, 3 – 7 October 2016
The SCGU: Women's Golf IPT Team of 2016 won the B Division's Nolan Karp Trophy at the 2016 Inter-Provincial Tournament. The SCWG IPT team has accepted the promotion to the A Division to compete for the Jean Tindall Memorial Trophy in 2017.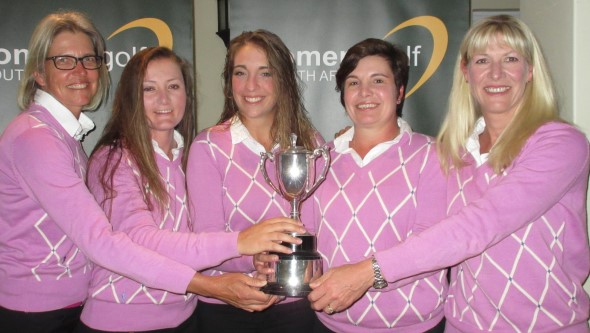 From left to right: Sonja Bland, Ethel Ruthenberg, Azelia Meichtry, Sandra Winter – Captain, Jenny du Preez – Team Manager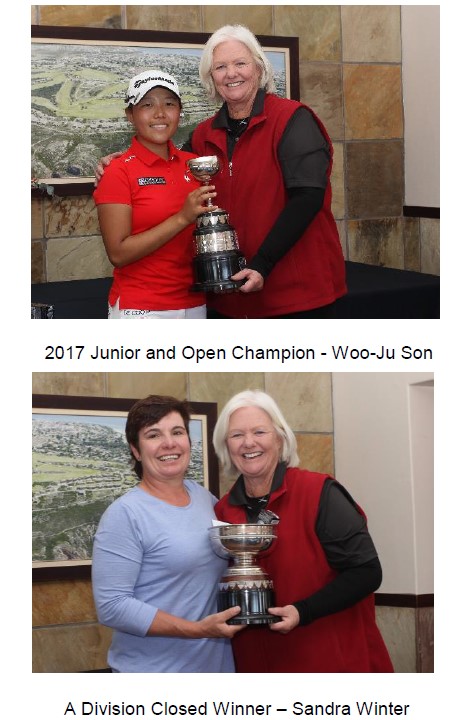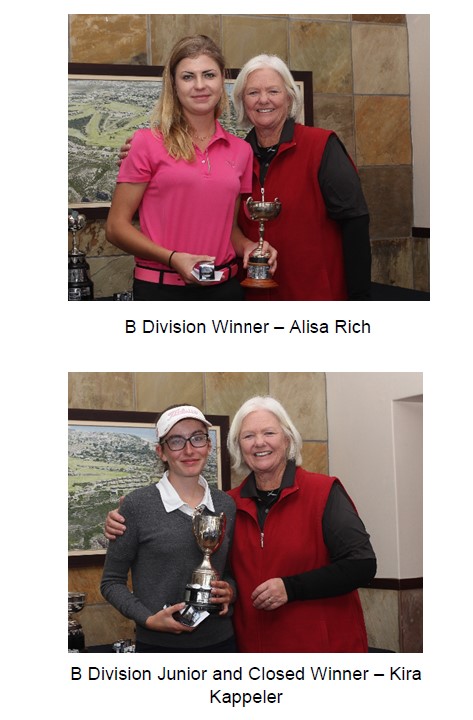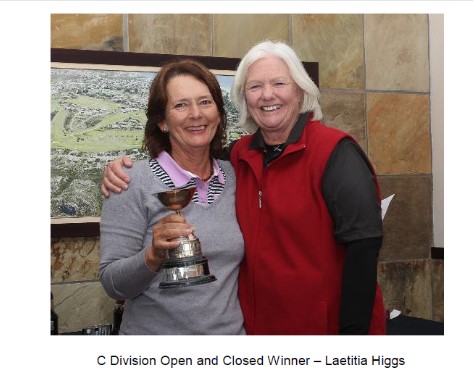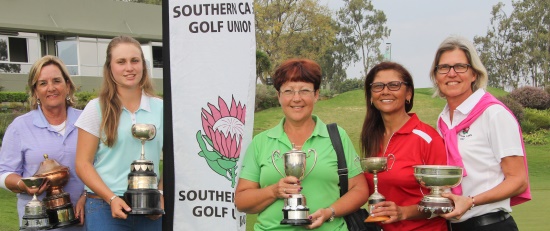 SOUTHERN CAPE OPEN & CLOSED AMATEUR CHAMPIONSHIPS WINNERS

From left to right: Denise Danks, George Golf Club – Open and Closed C Division winner; Kaleigh Telfer, Bryanston Country Club - A Division Champion; Darell Phillips, Plettenberg Bay Country Club –Closed B Division winner; Valda Ford, Ruimsig Country Club –Open B Division winner; Sonja Bland, Fancourt Country Club –Closed A Division winner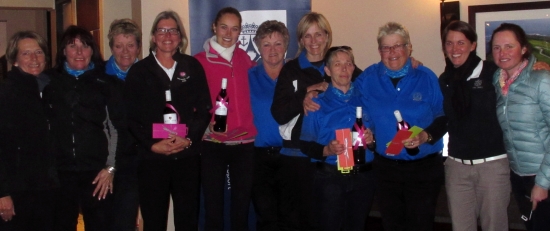 SOUTHERN CAPE TEAMS OF TWO SILVER DIVISION WINNERS / 13 July 2015
Left to right: Laetitia Higgs, President SCWGA, Christe-Mari Meyer, Ina Swart, Sonja Bland, Margie Pienaar, Annette Pretorius, Hannelie Borchardt, Gail Botha, Gloria Greyvenstein, Olivia McKinlay, Leoni van Greunen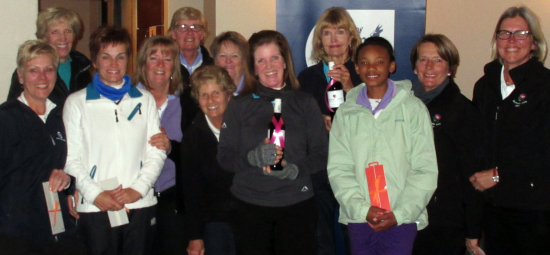 SOUTHERN CAPE TEAMS OF TWO BRONZE DIVISION WINNERS / 13 July 2015
Left to right: Marina Juta, Nicolette Dunbar, Monica Steyn, Karen Schoombie, Marita Durant, Sheila Fraser, in front of Sheila, Denise von Hirschberg, Kathie Joubert, Jenny Tipping, Sylken-Leigh November, Laetitia Higgs, President SCWGA, Sonja Bland, Vice President SCWGA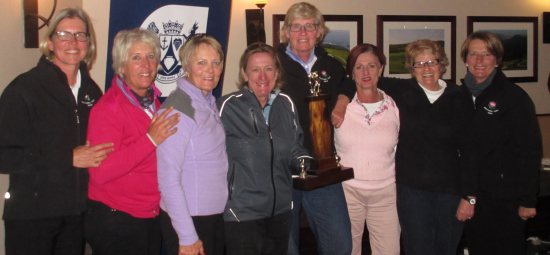 SOUTHERN GEORGE GOLF CLUB - CLUB TROPHY WINNERS