Southern Cape Open

Southern Cape Mid-Am & Senior Championship

Free State Senior Ladies Open

Riversdale Open

2021 SA Amateurs Winners

GolfRSA ALERT

2020 SA Women's Mid-Amateur Championship

2020 Simola Open

2020 Kingswood Open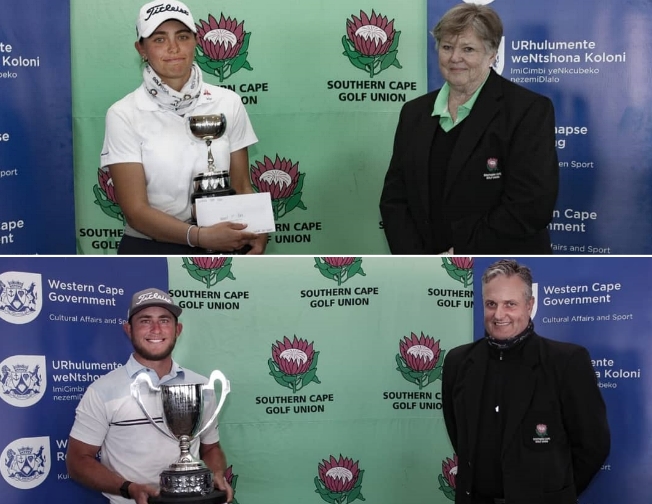 2021 Southern Cape Open Champions!!!
Women's division winner, Isabella van Rooyen on 8 over par 224.
Men's division winner, Christiaan Burke on 11 under par 205.
We would like to thank all players for supporting this year's event and adhering to the strict Covid-19 guidelines.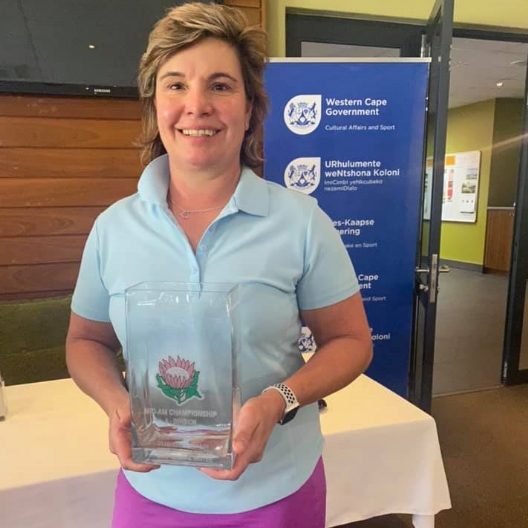 Congratulations to Sandra Winter on winning the 2021 Southern Cape Mid-Amateur Championship. Sandra won the event on a great score of 154 (80,74).
Congratulations to all the division winners.
Thank you to all the players for adhering to the covid-19 regulations over the past two days at Knysna Golf Club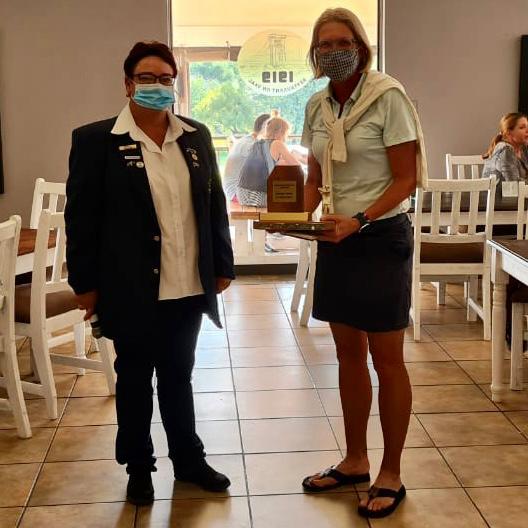 Congratulations to our Southern Cape Sonja Bland who won the Senior Title at the Free State Open, Closed, Junior & Mid-Amateur Championships held at Parys Golf and County Estate 27-28 March 2021.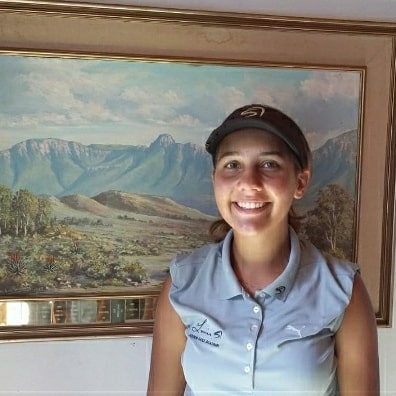 What a weekend at Riversdale Golf Club! Back to back tournaments starting with The Open on Saturday and the Juniors on Sunday. Simoné Ferreira grabbed the ladies title, with a score of 76 at the Riversdale Open. Keep up the Good Work Simone!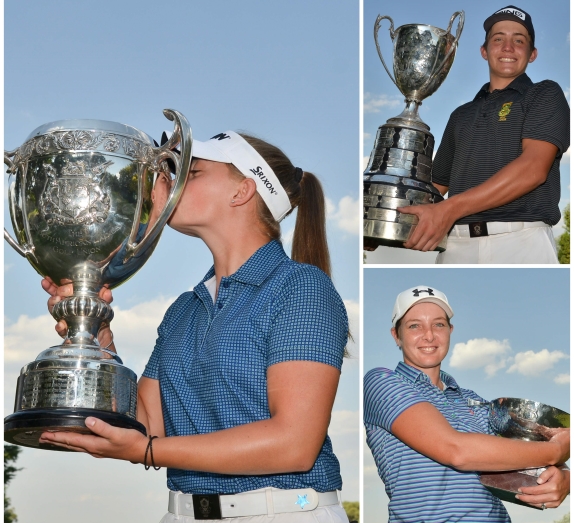 #𝗦𝗔𝗔𝗺𝗮𝘁𝗲𝘂𝗿 𝗡𝗘𝗪𝗦 - SA's No 1-ranked Caitlyn Macnab became just the 12th woman to successfully defend her SA Amateur title since 1906, while 17-year-old Golf RSA No 3 Christiaan Maas continued his remarkable rise when he lifted the men's title at Royal Johannesburg & Kensington Golf Club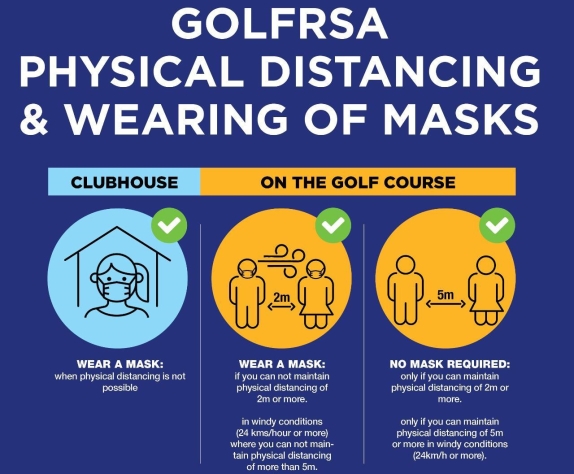 As the holiday season begins GolfRSA requests that extra special caution is taken to reduce the spread of Covid-19! Practice social distancing, sanitise and wear your mask. #safetyfirst #staysafe #behealthy #SaferFestiveSeason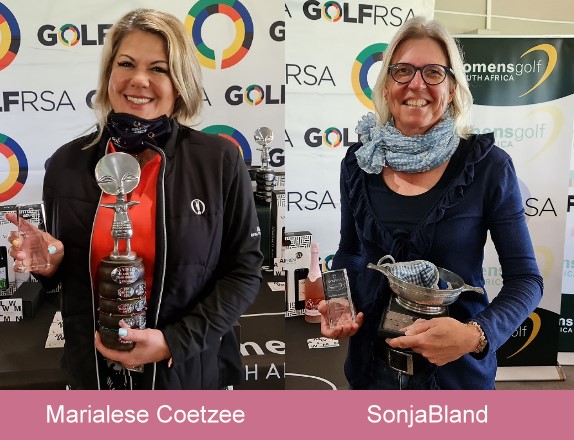 Congratulations to Marialese Coetzee for winning the C-Division and Sonja Bland with her third consecutive victory in the Senior Division at the 2020 SA Women's Mid-Amateur Championship. Our Southern Cape Ladies performed extremely well at this year's event and a full list of results is available on the GolfRSA website.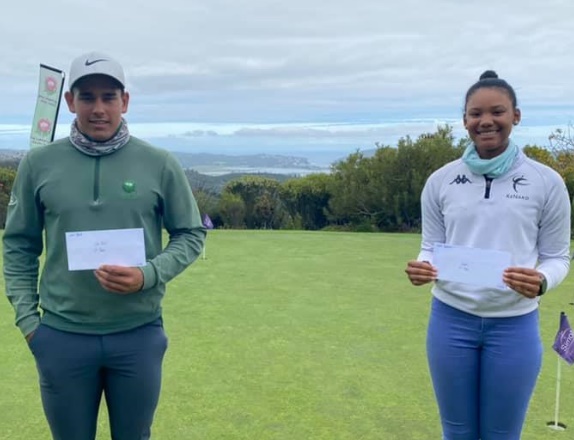 Congratulations to Calvin Maia and Sylken-Leigh November on winning the 2020 Simola Open Men's and Women's Division. Calvin shot a remarkable score of 65 (-7) under par for the Men's Division and Sylken with a great score of 72 for the Women's Division. Congratulations to all the Division Winners
Congratulations to Carey Dodds on winning the 2020 Kingswood Open Women's division. Carey shot a great score of 75 (+3) over Par in the women's division. Congratulations to all the division winners.
Thank you for visiting SCGU Women's Golf division web site. We represent 26 affiliated clubs and 27 courses in the area. The Eden district stretches from Still Bay to Plettenberg Bay along the Garden Route and includes the Central Karoo District towns of Beaufort West, Ladismith, Prince Albert, Uniondale and Willowmore.

Southern Cape Women's Golf amalgamated with Southern Cape Golf Union in 2015 and is a division of SCGU.