Carlo Kok did two on course sessions with the kids at Glenwood Short course and also Kingswood Golf estate.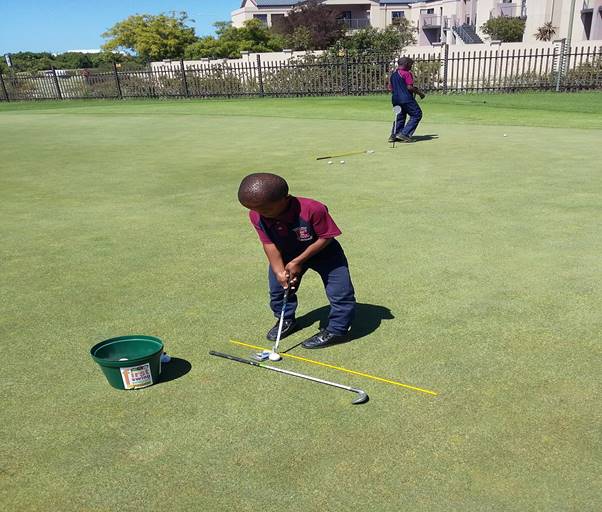 Julien Jansen Working on his Putting technique
We played on course at Glenwood and we did short game coaching with the kids at Kingswood where I focuses on both techniques for Short and long putting. Chipping and Pitching was also worked on.
Then I did one swing lesson with Morne Els and main focus in this lesson was squaring the club up at impact and also making the angle of attack less shallow. ( He hits down very steep causing an outside in swinpath making him it a fade )
---
At school Carlo Kok had 3 sessions two with the B group and one with the A –group . They mainly did Full swing.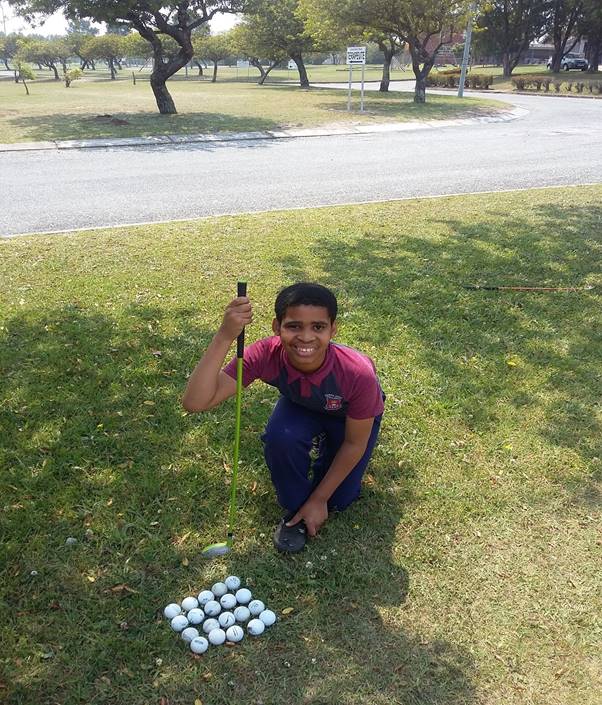 Alexander Africa making sure his balls is well displayed and ready to be hit ….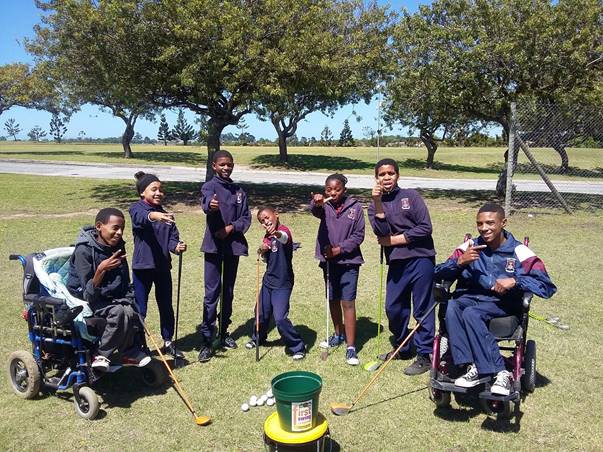 B group of Golfers.

From left: Elzane Gerdzen, Lucreatia Abrahams, Keanu Harmse,
Dante October, Sue Ellen Solomons, Alexander Africa and Sipho Counter.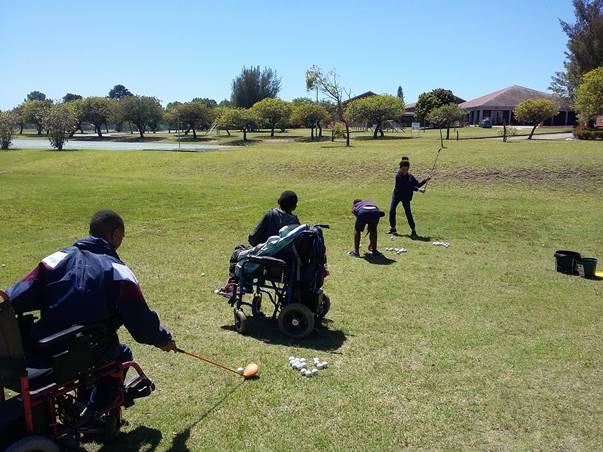 B Group hitting at the School field: From front Sipho Counter, Elzane Gertzen, Sue Ellen Solomons and Lucreatia Abrahams.
We will be doing an end of year Camp for the kids in Early December before the School close .