2022 Fancourt Open Winners

2022 Simola Senior Open Winners

2022 Pinnacle Point Open Winners

Super Senior IPT

Local legend wins 50th tournament

2022 Central Karoo District Open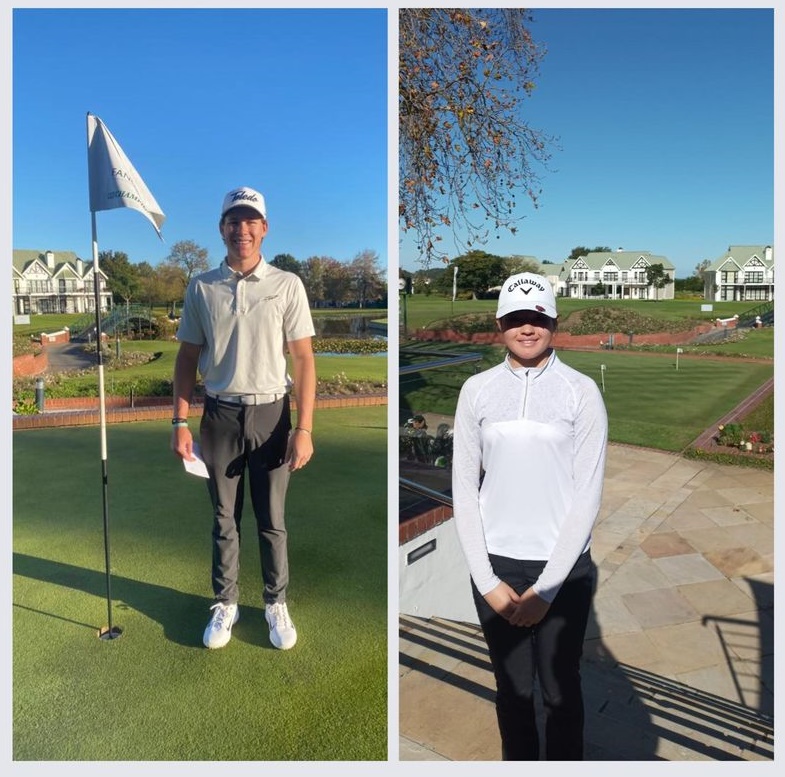 A-Division:
1st- Barend Botha (-3) Won In Playoff
2nd - NJ Botha (-3)
Tied 3rd - Ryan Melville & Dylan Melville (-2)
B-Division:
1st- Cronje De Villiers (38 P)
2nd- Dhruv Patadia (33 P)
3rd- Marais Kruger (32P)
Women's Division:
1st- Jasmine Furstenburg (+2)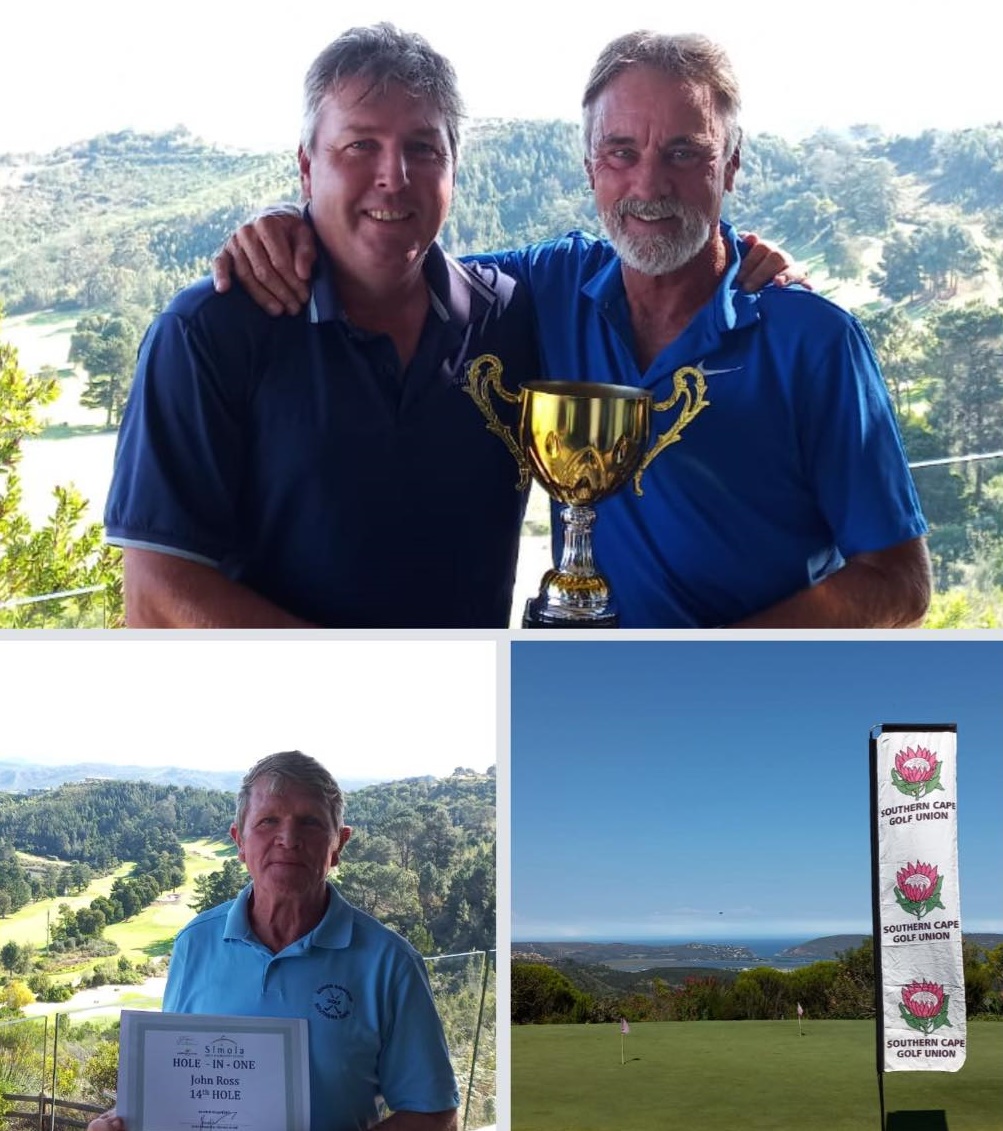 Congratulations to Sean Baker and Doug Griffin who Tied 1st at the 2022 Simola Senior Open. Sean & Doug recently just came back from the 2022 Senior IPT tournament held at Heron Banks.
Results are as follows:
A-Division:
Tied 1st- Sean Baker & Doug Griffin (+2)
2nd - Solly Rautenbach (+6)
B-Division:
1st- Jan Hendrik Badenhorst (C-In)
2nd-Koos Van Niekerk (C-Out)
C-Division:
1st- Jaco De Lange
John Ross - Hole in one award.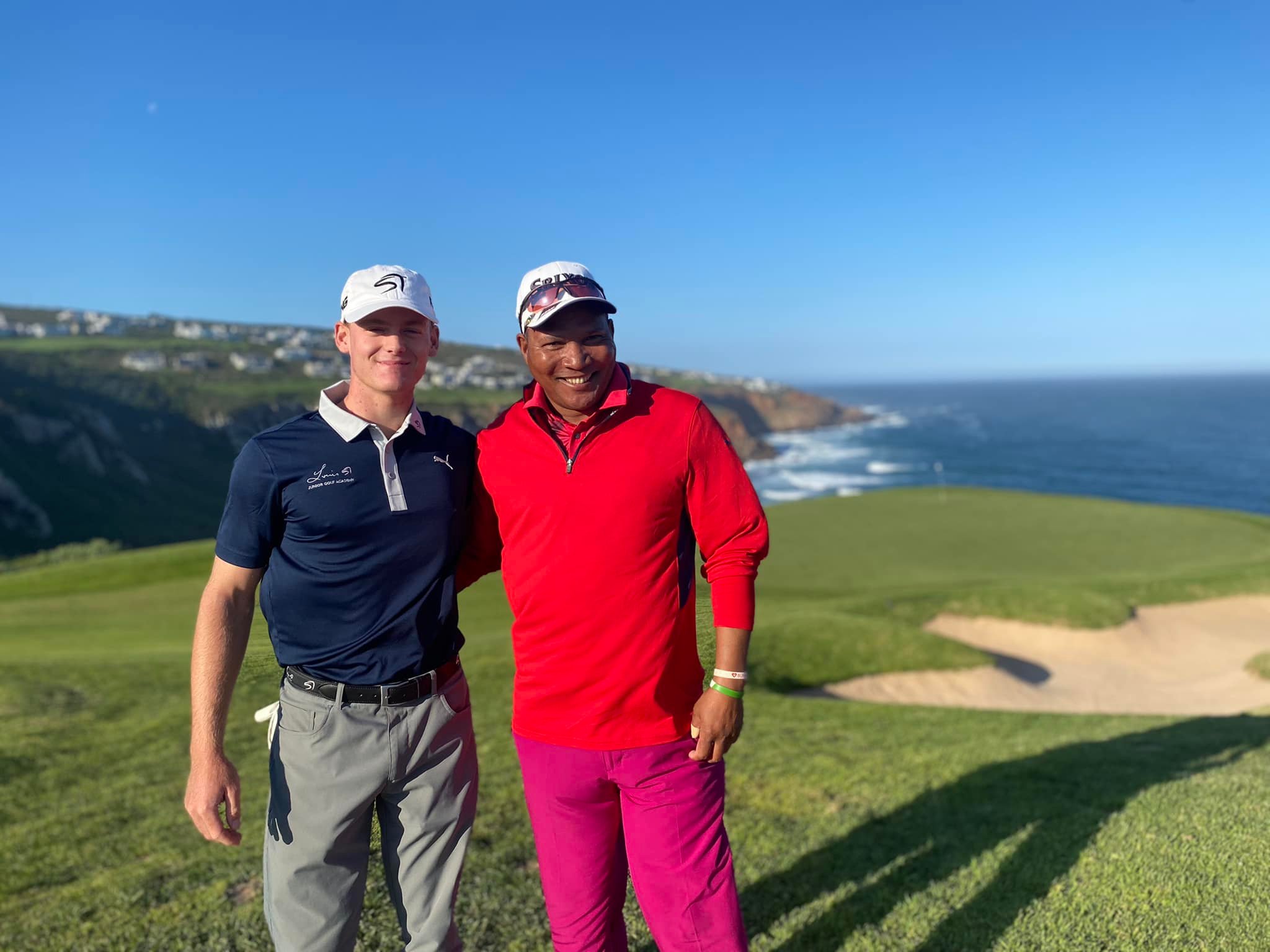 Congratulations to Dylan Melville on winning in a playoff against Local Legend Ivan Williams in the 2022 Pinnacle Point Open. Please see the results below:
A-Division:
1st- Dylan Melville (0- won in playoff)
2nd- Ivan Williams (0- Level Par)
3rd- Ian Barnard (+1)
Womens Division:
Tied 1st: Sylken-Leigh November & Jasmine Furstenburg
B-Division:
1st- Eugene Barnard (46P)
2nd- Zander Maritz (40P)
3rd- Graeme Richards (39)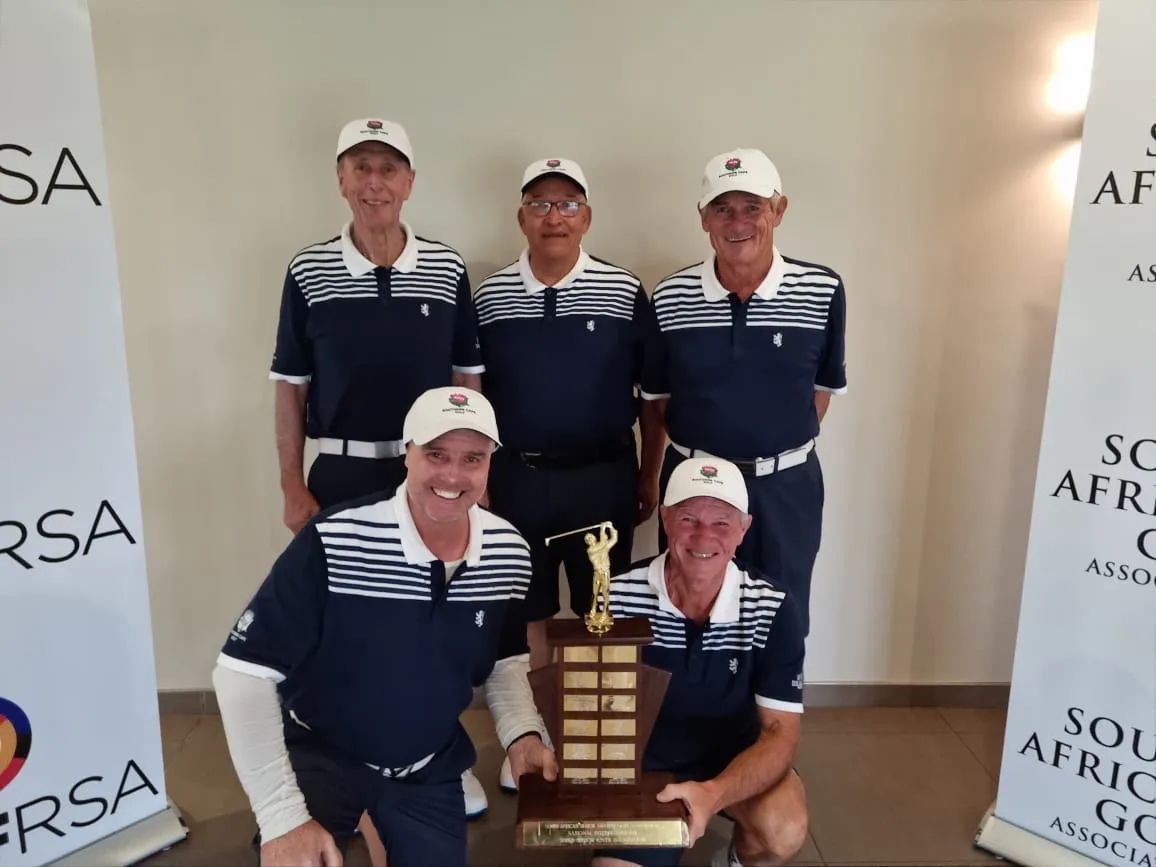 Southern Cape Super Seniors ranked the number 1 team in South Africa! Congratulations to our Super Seniors who won their division at the 2022 SA Senior & Super Senior IPT at Heron Banks Golf Estate! Ivan Palframan (Captain), Johnny Millar, Peter Hodson, Andrewe Procter and Maurice van Merch (Manager) successful secured the title this week! Well done gentlemen! We are all very proud of you!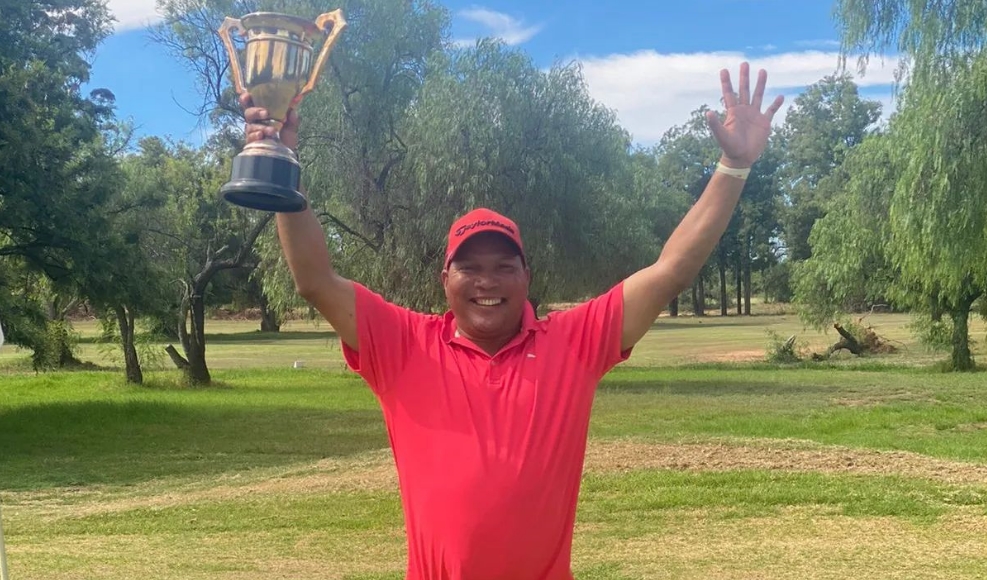 Ivan Williams, our local legend from Blanco in George, secured his 50th tournament win today! Ivan has represented Southern Cape on numerous occasions and at the age of 48 he still shows the youngsters how its done. Ivan is not only a champion golfer but an inspiration to so many young golfers in the Southern Cape! We share this incredible achievement with Ivan and we couldn't be more proud of having him represent Southern Cape Golf. As Ivan would say "You might be a Springbok, but I am a Takbok".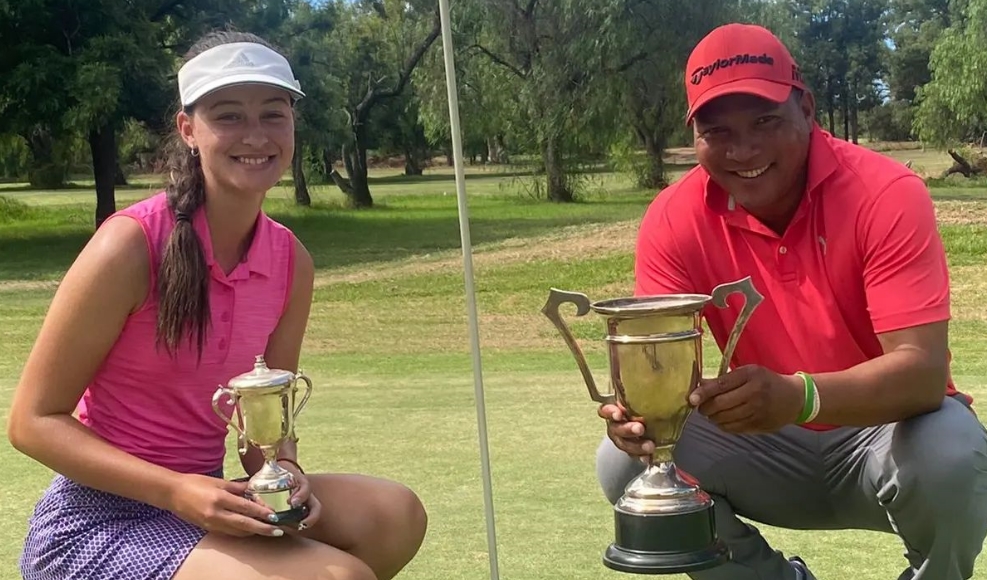 Congratulations to Ivan Williams for winning the Central Karoo District Open on a score of two under par! Local lady Chloé Malgas-Kelpin also took the women's division title on a score of 78! The stableford division was on 34 points by Oudtshoorn Golf Club local Adam Barnard. Thank you to Oudtshoorn Golf Club for hosting us today and all the players for supporting this event!
UNION DISCOUNT PARTNER PROGRAM


The Southern Cape Golf Union represents 25 affiliated clubs, 26 golf courses and approximately 7200 registered male and female golfers. The clubs are situated in the picturesque Garden Route and southern parts of the Karoo.
We pride ourselves in producing players of integrity and quality who uphold the good name of Southern Cape golf both on and off the course. The office of SCGU is situated in the grounds of the magnificent George Golf Club, Langenhoven Road, George.