George Senior Open

Simola Open

Knysna Senior Open

George Open

2018 Caddie League Winners

Plett Senior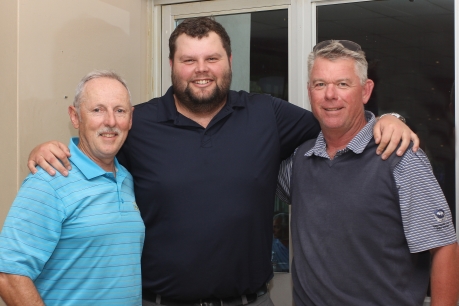 Deon Kruger and Fanus Pauw both had rounds of 73 (+1) to share the 2018 George Senior Open title. Photo from left: Deon Kruger, Heinrich Lourens (SCGU) and Fanus Pauw.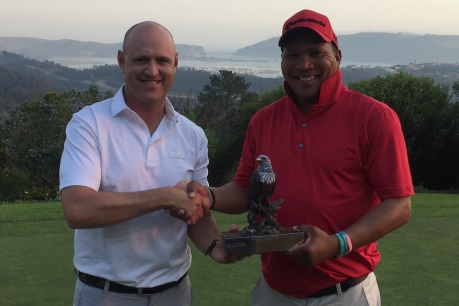 Congratulations to Ivan Williams who won the 2018 Simola Open on 10 under par. Misty conditions shortened the tournament to 27 holes. In photo from left: Jamie Kietzman (Simola) with Ivan Williams (2018 Champion).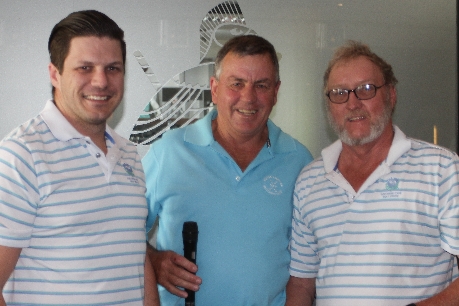 Congratulations to Solly Rautenbach who won the 2018 Knysna Senior Open champion with a solid round of 72 in windy conditions (10 November). In photo from left: Deon Botes-Schoeman (SCGU Tournaments), Koos Sieberhagen (SCGU Senior Golf Division) with Solly Rautenbach (2018 Champion).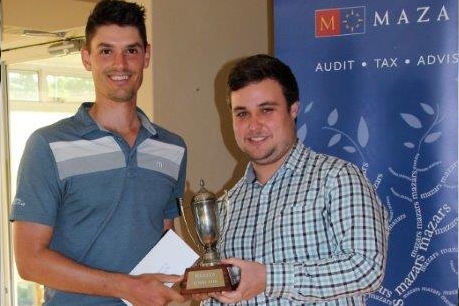 Pezula's, Brandon Cloete showcased his talent with rounds of 66 + 64 (-14)and claimed his maiden Open victory at the 2018 Mazars George Open on Sunday 11th November. In second place was Christo Lamprecht Jnr who also played superb golf with rounds of 68 + 66 (-10). Photo from left: Brandon Cloete (2018 Champion) receiving the trophy from Mauritz du Plessis (Mazars).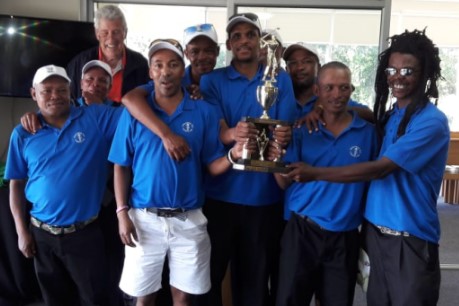 The 2018 Caddie League was won by Team – Plettenberg Bay. Well done guys!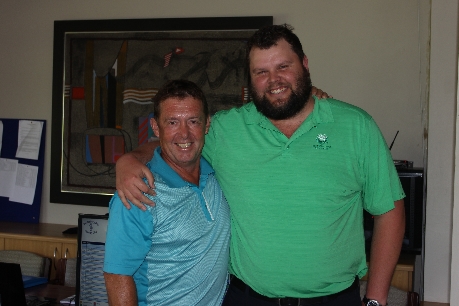 Congratulations to Donny Smith who won the 2018 Plett Senior Open on Saturday 27th October 2018.
ASSOCIATED UNION PARTNER offering GOLF TOURS / ACCOMMODATION / TEAM CAMPS

Golf In Heaven will be offering golf tours and accommodation packages through their associated union partner, Southern Cape Golf Union. They will act as a service provider to all our affiliated clubs in the Southern Cape. Golf In Heaven is well equipped to handle all the daily accommodation and golf tour requests. They also specialize in team camps, and will have accommodation packages for the numerous tournaments we annually host in the Garden Route. For more information please visit www.golfinheaven.co.za

The Southern Cape Golf Union represents 25 affiliated clubs, 26 golf courses and approximately 7200 registered male and female golfers. The clubs are situated in the picturesque Garden Route and southern parts of the Karoo.
We pride ourselves in producing players of integrity and quality who uphold the good name of Southern Cape golf both on and off the course. The office of SCGU is situated in the grounds of the magnificent George Golf Club, Langenhoven Road, George.