George Open

EP Stroke play

Simola Open

Kingswood Open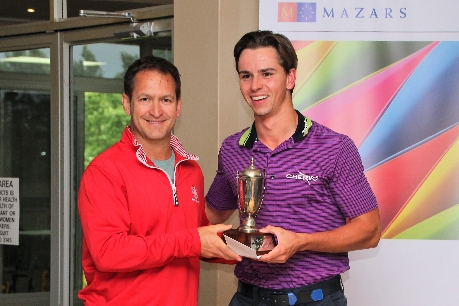 The 2017 Mazars George Open was won by Loris Schuepbach from Switzerland. Loris had rounds of 69 + 71 (-4).
Photo: The 2017 Champion, with Jacques du Plessis from Mazars.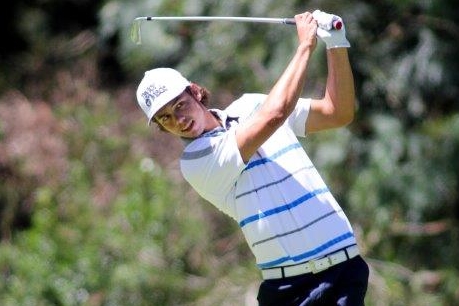 Caylum Boon successfully defended his Eastern Province Stroke Play title with rounds of 75, 70 & 65 over the famed Humewood Links Course. Well played Caylum!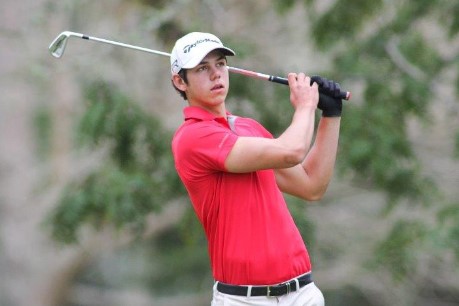 Caylum Boon was on fire at the 2017 Simola Open with rounds of 61 + 70 (-13) to win the Open by 7 shots. In second place was fellow Kenako student, Loris Schuepbach with rounds of 69 + 69 (-6).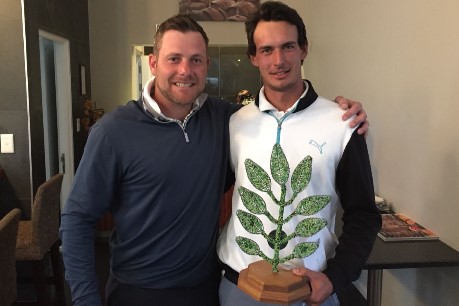 The 2016/17 OOM winner, Hans-Jurie Human continued his winning ways by claiming the 2017 Kingswood Open by one shot. Hans-Jurie had rounds of 66 & 72 (-6). In second place was Christo Lamprecht (Jnr), with rounds of 68 & 71 (-5).
ASSOCIATED UNION PARTNER offering GOLF TOURS / ACCOMMODATION / TEAM CAMPS

Golf In Heaven will be offering golf tours and accommodation packages through their associated union partner, Southern Cape Golf Union. They will act as a service provider to all our affiliated clubs in the Southern Cape. Golf In Heaven is well equipped to handle all the daily accommodation and golf tour requests. They also specialize in team camps, and will have accommodation packages for the numerous tournaments we annually host in the Garden Route. For more information please visit www.golfinheaven.co.za

The Southern Cape Golf Union represents 26 affiliated clubs and approximately 7200 registered male and female golfers. The clubs are situated in the picturesque Garden Route and southern parts of the Karoo.
We pride ourselves in producing players of integrity and quality who uphold the good name of Southern Cape golf both on and off the course. The office of SCGU is situated in the grounds of the magnificent George Golf Club, Langenhoven Road, George.