August has been a busy month and we were able to do the full amount of sessions with the Kids From Carpe Diem.
Carlo did a total of 4 sessions at the school with both A and B group students. And two on course sessions at Kingswood. Time was spent on the Short game and the other we played on course. Thank you to Kingswood staff and especially Cliffie Howes for allowing us on the course on the Friday.
We focused on Pitching at the school sessions and playing over imaginary water Hazards or Bunkers .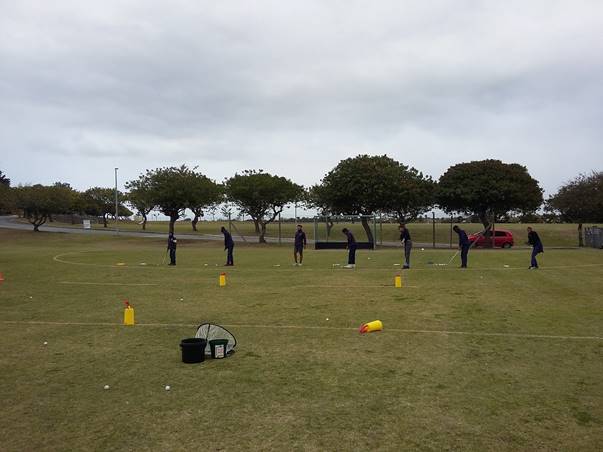 Above the kids simulating hitting over Water
B Group working on their pitching shots : From left Simphiwe Solani,Elzane Gertson,Luchan Baron,Dante October,Sue Ellen Solomons ,Sipho Songqnegqe.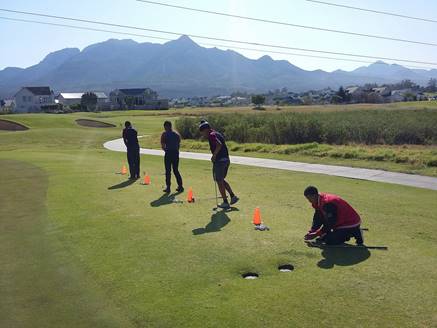 Golfers Practising their chipping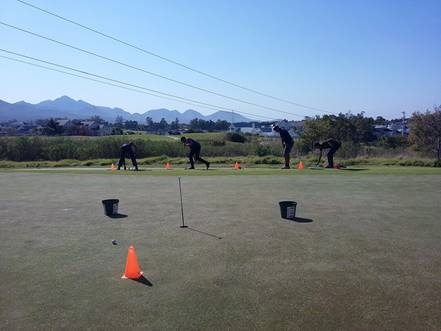 On the Chipping Green at Kingswood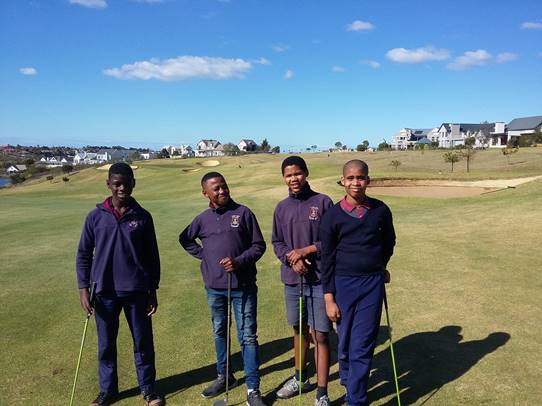 Playing at Kingswood From left ; Ntando Mrawuli,Mcneil Benson,Reanu Lammers , Alex Africa
I also had a Swing lesson with Morne Els.We focused on improving his movement through the ball not using the right shoulder  to much and hitting steep on the ball . This also encouraged a over the top move.
Thank you to the Golf Union for the continued support to this worthy cause.
Carlo Kok