Slideshow Archive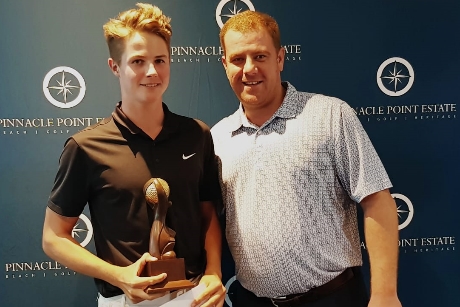 Promising young George golfer, James Murray went 2 under par (-2) to claim the 2019 Southern Cape Par 3 Championship title at Pinnacle Point on Saturday 13th April. This shortened version of the game once again proofed challenging with only James under par. In 2nd place was Liam Ross and Jordan Duminy tied on level par. Photo from left: 2019 Champion, James Murray with Billy Valentyn (SCGU Director of Golf).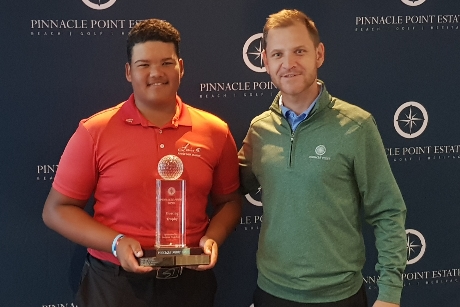 Jordan Duminy claimed back to back Open victories with his win at the 2019 Pinnacle Point Open (Sunday 14th April). Jordan had rounds of 64 + 74 (-6), and in second place was Martin Vorster (-3), and in 3rd place Christo Lamprecht Jnr (-2). Photo from left is the 2019 Champion, Jordan Duminy with Louis Becker (Events Manager – Pinnacle Point.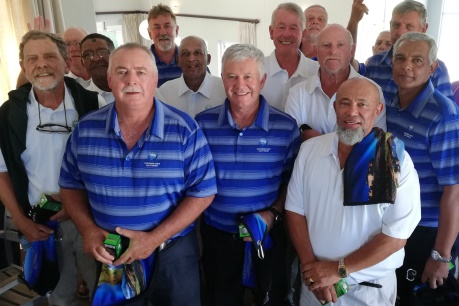 Congratulations to Southern Cape for winning the Senior Quintangular IPT held at Kingswood Golf Club on the 13-14 April 2019.