Slideshow Archive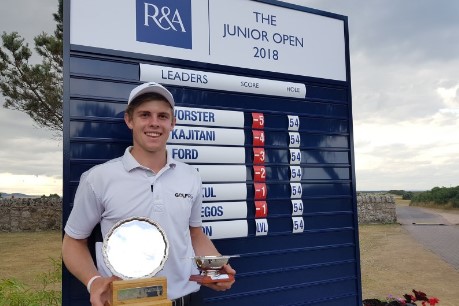 ST ANDREWS, Scotland (19 July 2018) – Southern Cape teenager Martin Vorster completed a wire-to-wire victory to become the first South African champion of "The Junior British Open" at St Andrews.
GEORGE, 29 June 2018 – Christo Lamprecht showed some serious big match temperament to come up trumps in the 2018 "National" Dimension Data Junior Open at Kingswood Golf Estate on Friday.
The Southern Cape junior became the first player to lift the same title twice when he defeated fellow GolfRSA National Squad player Martin Vorster by one shot on 13-under.
Photo: Christo receiving the trophy from Jovan Rebula.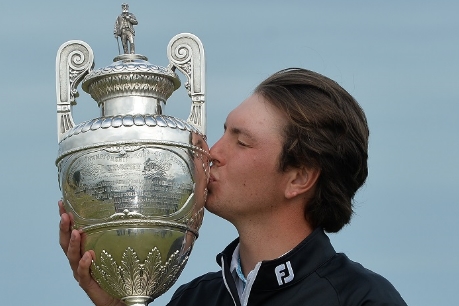 The 2018 British Amateur Champion, Jovan Rebula with the famous "Amateur Championship" Trophy. Prior to Rebula's triumph, Bobby Cole was the only South African to claim the coveted "Amateur Championship" title, winning at Carnoustie in 1966.