Slideshow Archive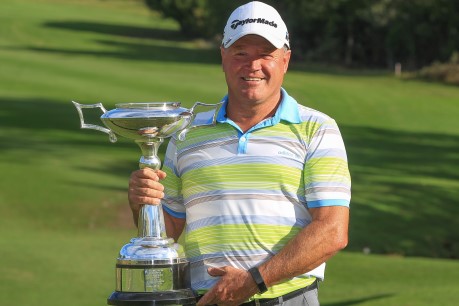 The 2019 Southern Cape Senior Open was again played at George Golf Club (2-3 June), and the winner was Boland player and Fancourt member, Andre van Dyk. Andre had rounds of 67 + 70 (-7). In second place was Francois le Roux from Boland (71 + 70), Tony Bailey from Western Province (69 + 72) and Stanley de Beer from Fancourt, Southern Cape (68 + 73).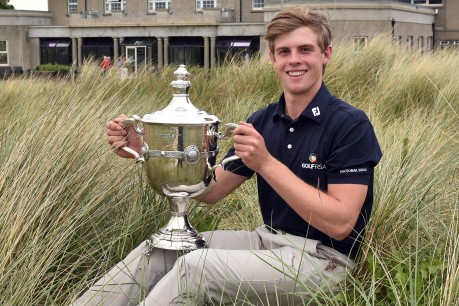 DROGHEDA, Ireland (3 June 2019) – Martin Vorster made it two in a row for the GolfRSA National Squad when he coasted to a four-shot triumph in the East of Ireland Amateur Open Championship on Monday.
The Mossel Bay junior became the second successive South African teenager – and only the second foreign champion – in the 78-year history of the high-ranking event when he followed fellow Southern Cape golfer Christo Lamprecht into the winner's circle at County Louth Golf Club.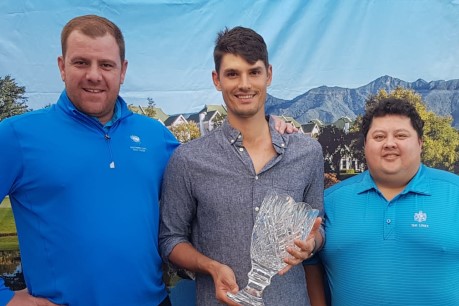 The 2019 Fancourt Open was won by Pezula golfer Brandon Cloete, who went 5 under par (67) over the Outeniqua layout at Fancourt Golf Estate. In second place was George golfers James Murray (-4) and JP van der Watt (-4). Photo from left: Billy Valentyn (SCGU Director of Golf), Brandon Cloete (2019 Champion) with Wynand Myburgh (Fancourt Golf Operations Manager)