Slideshow Archive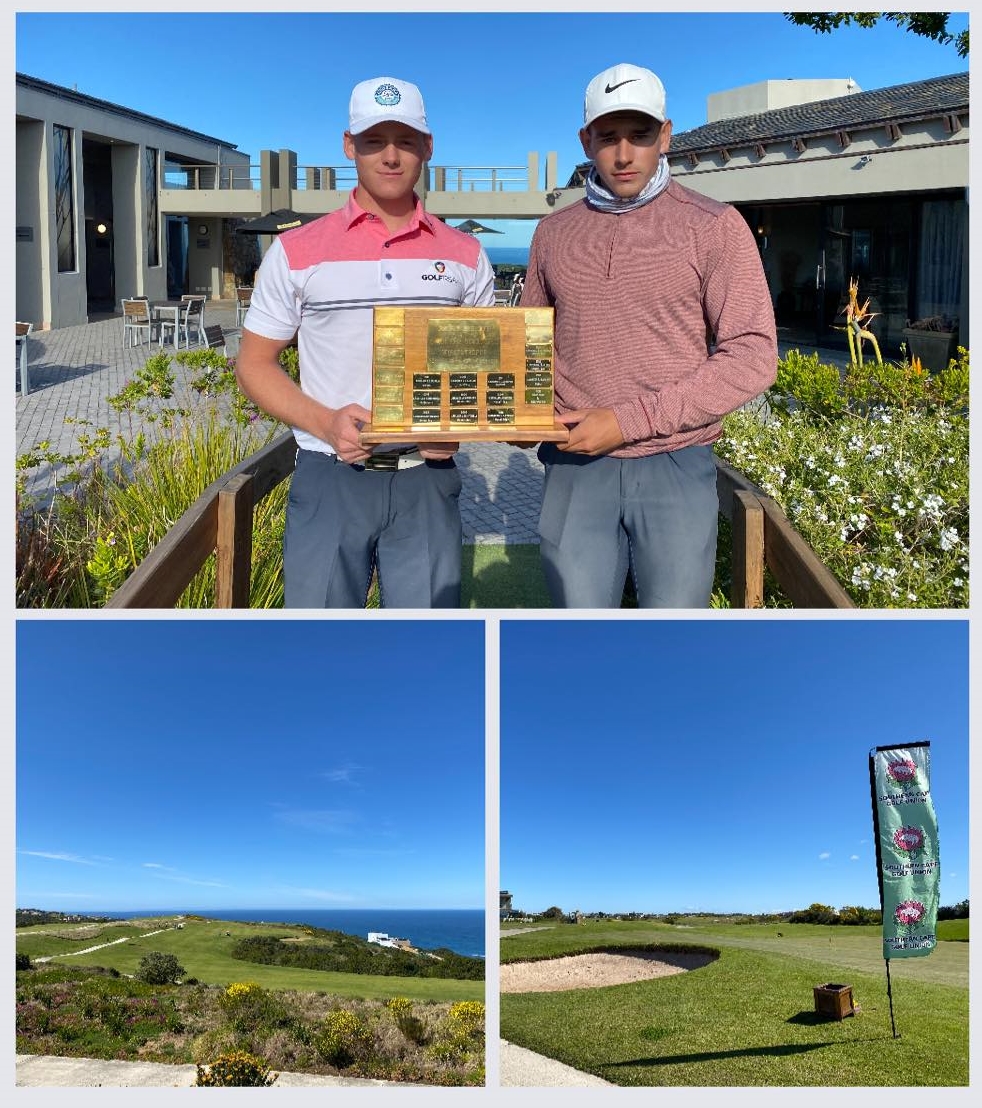 2021 Southern Cape Foursomes Championship Winners
A-Division:
1st- Calvin Maia & Dylan Melville 138 (-6) under par.
B-Division:
1st- Dirk Els & Ross Els 158 (+14) Counted-In.
Womens Division:
1st- Lili Furstenburg & Jasmine Furstenburg
Congratulations to all division winners.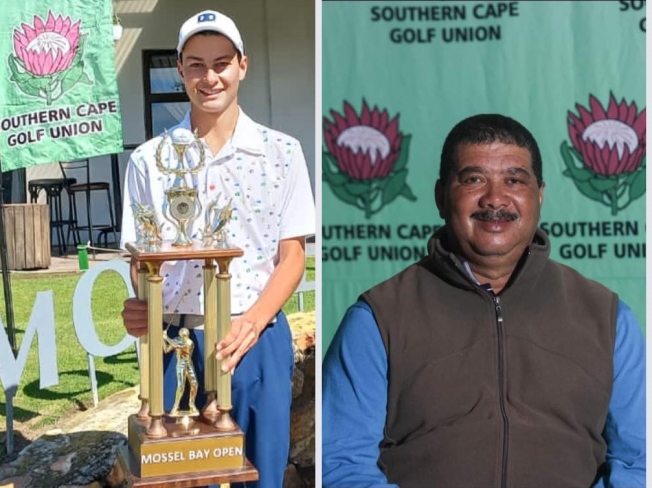 Congratulations to 2021 Mossel Bay Open Champion Dandre De Villiers on a great score of 69 (-3) under par.
Another congratulations to Kelvin Muller who also was our B-Division Winner.
Thank you to all the players that participated and followed the current covid-19 regulations.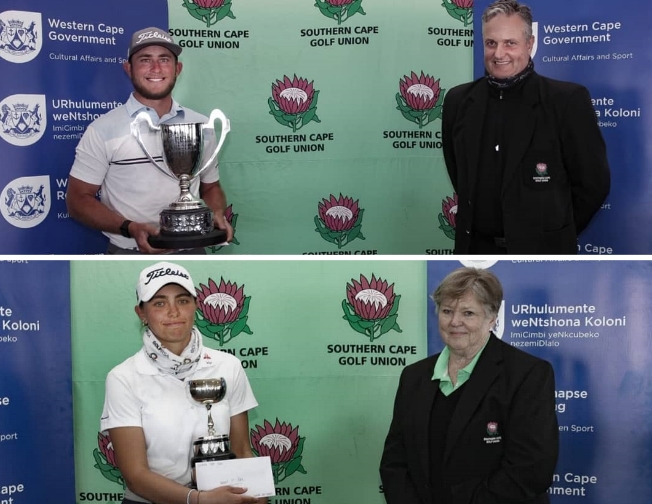 2021 Southern Cape Open Champions!!!
Men's division winner, Christiaan Burke on 11 under par 205.
Women's division winner, Isabella van Rooyen on 8 over par 224.
We would like to thank all players for supporting this year's event and adhering to the strict Covid-19 guidelines.